Michelle Sheridan
Sheridan Contract Founder & Principal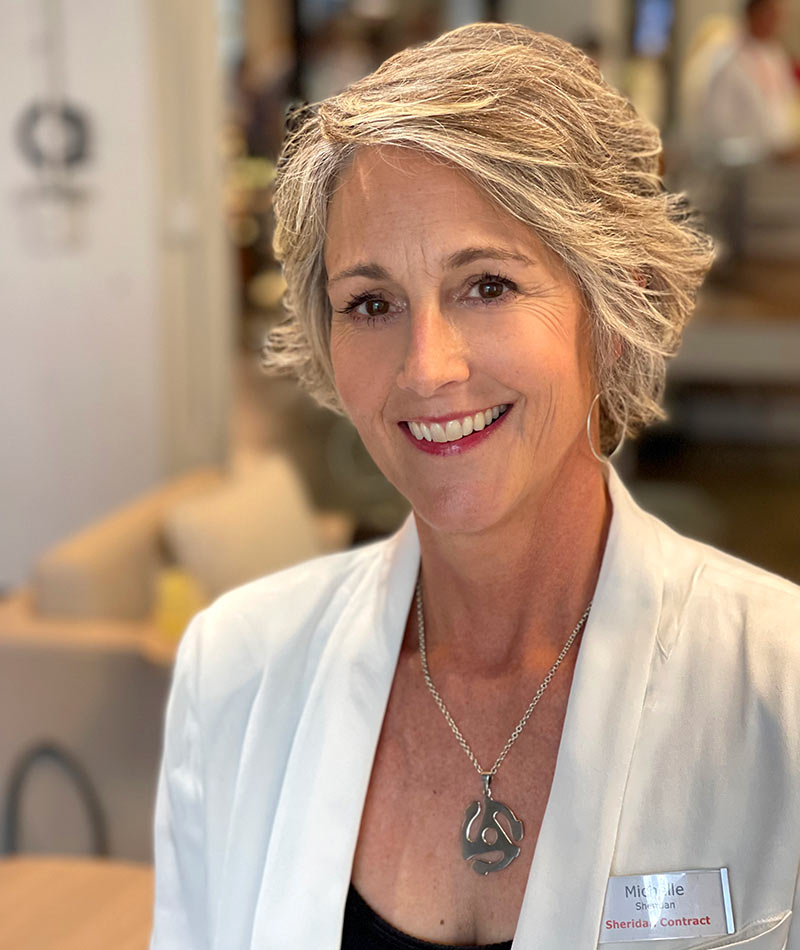 Immersed in furniture almost from birth, Michelle was raised around furniture sales and design. Both of her parents were involved in representing either large furniture lines or textiles manufacturers, so one would think that her career path was decided early on.
Instead Michelle's career took a turn into public service right out of college, first with an all women's lobbying group and then with multiple public works organizations. After several years of working in the public sector, Michelle partnered with her Dad to follow the family career path of being a manufacturer's representative.
An unexpected meeting in Nashville changed her path again with an introduction to Kevin. Quickly they fell in love and became partners not just in life & love, but in work. Sheridan Contract was created first, then came marriage and babies, two beautiful girls Tessa & Josie (now teenagers!).
Continuing on her early dedication to service, Michelle continues to give back by loving every dog out there, fostering dogs young & old. She is also a member of and serves on the Steering Committee for The Swedish Fish, a US Masters Swim Team.