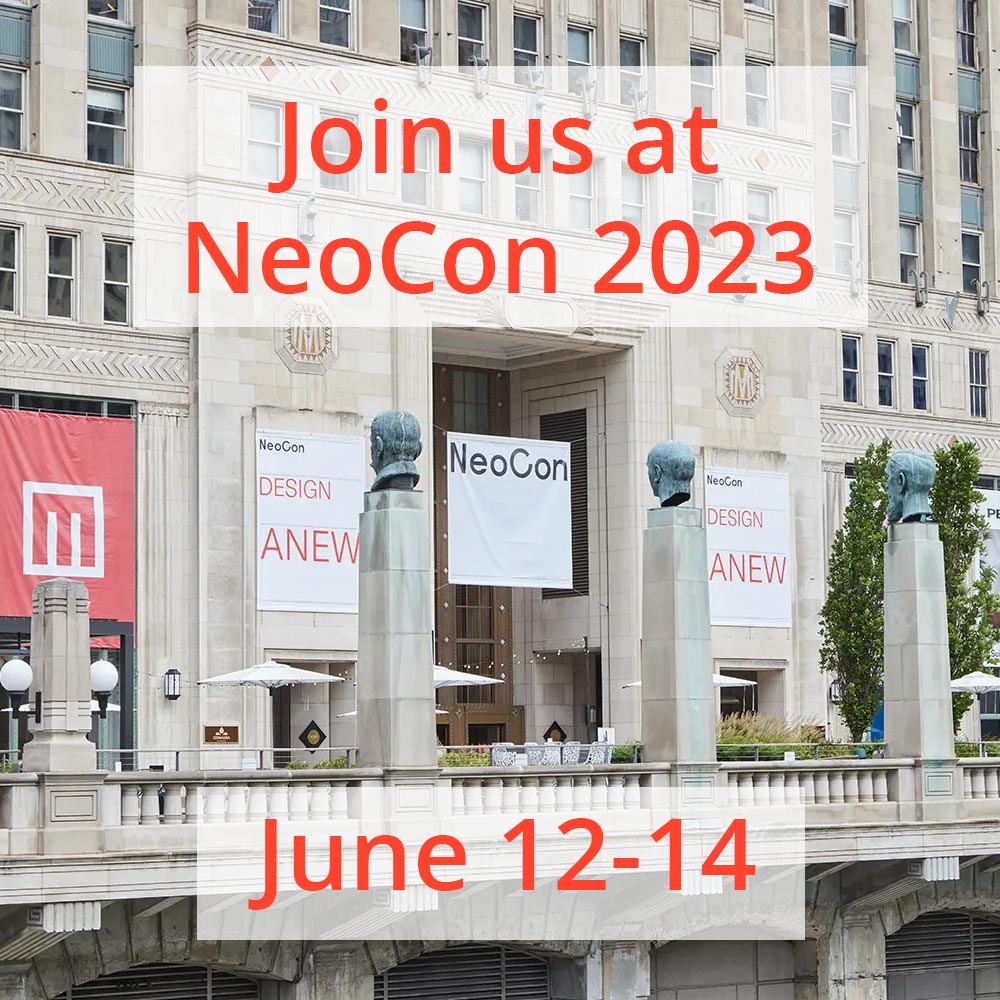 NeoCon has served as the world's leading platform and most important event of the year for the commercial design industry since 1969. A launch pad for innovation—NeoCon offers ideas and introductions that shape the built environment today and into the future.
Take a look back at the first 50 years of NeoCon.
The Products
The industry's major manufacturers as well as the latest emerging companies will showcase thousands of new products and services in categories including Furniture, Fabrics, Flooring, Interior Building Products, Interior Finishes and Technology.
The People
Design professionals representing markets ranging from Workplace, Healthcare, Hospitality, Retail, Education, Public Space and Government, converges each year at NeoCon to connect, learn and do business.
The Programming
The NeoCon exhibition is complemented by first-class educational and inspirational programming offering expertise and insight into the most relevant topics in the industry today.
2023 Show Dates & Hours
Monday, June 12 9:00 a.m. – 5:00 p.m.
Tuesday, June 13 9:00 a.m. – 5:00 p.m.
Wednesday, June 14 9:00 a.m. – 3:00 p.m.
Sheridan Contract Events and Parties at NeoCon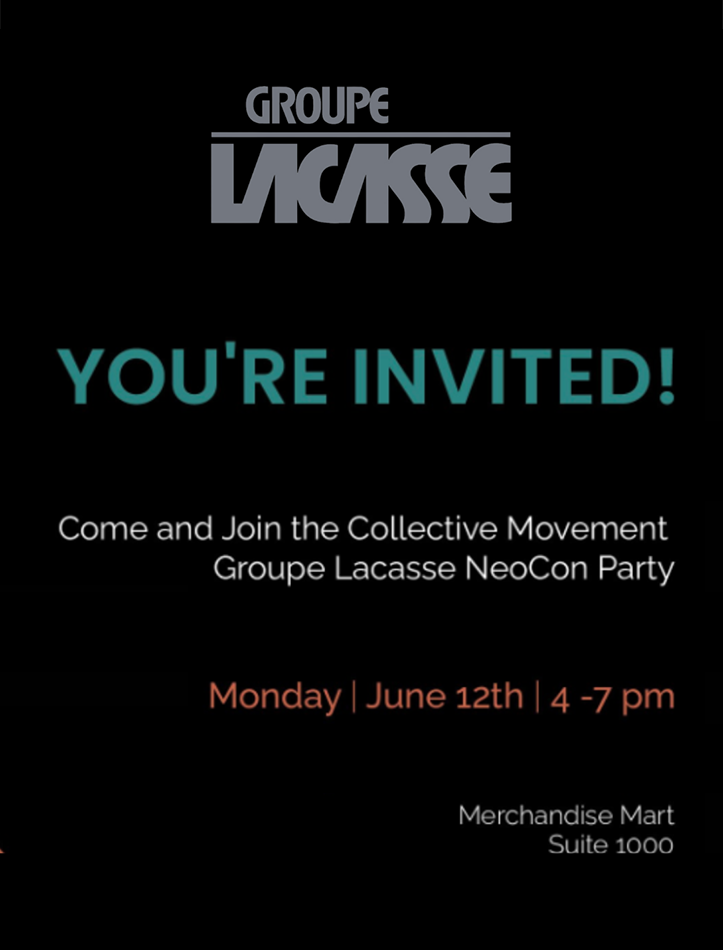 Groupe Lacasse Party
Monday, June 12th 4-7pm
Merchandise Mart, Suite 1000
You're invited! Come and join the Collective movement at the Groupe Lacasse NeoCon Party. The Collective Movement is a collaborative approach where individuals work together towards common goals. Come celebrate the power of the collectivity on Monday, June 12th in the Groupe Lacasse showroom!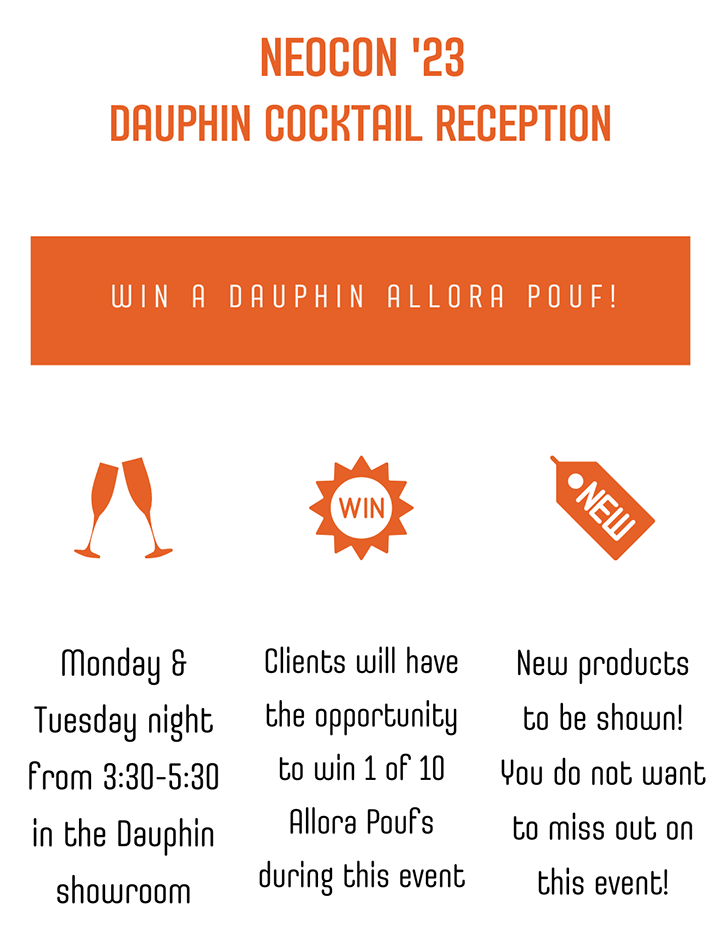 Dauphin Cocktail Reception
Monday, June 12th & Tuesday, June 13th
3:30 – 5:30 pm
Dauphin showroom
Join us for the Dauphin Cocktail Reception Monday & Tuesday night from 3:30 – 5:30 pm in the Dauphin showroom. This NeoCon, Dauphin is introducing a few new products with one connecting theme: lounge vibes. Also, clients will have the opportunity to win 1 of 10 Allora Poufs during the reception. You do not want to miss out on this event.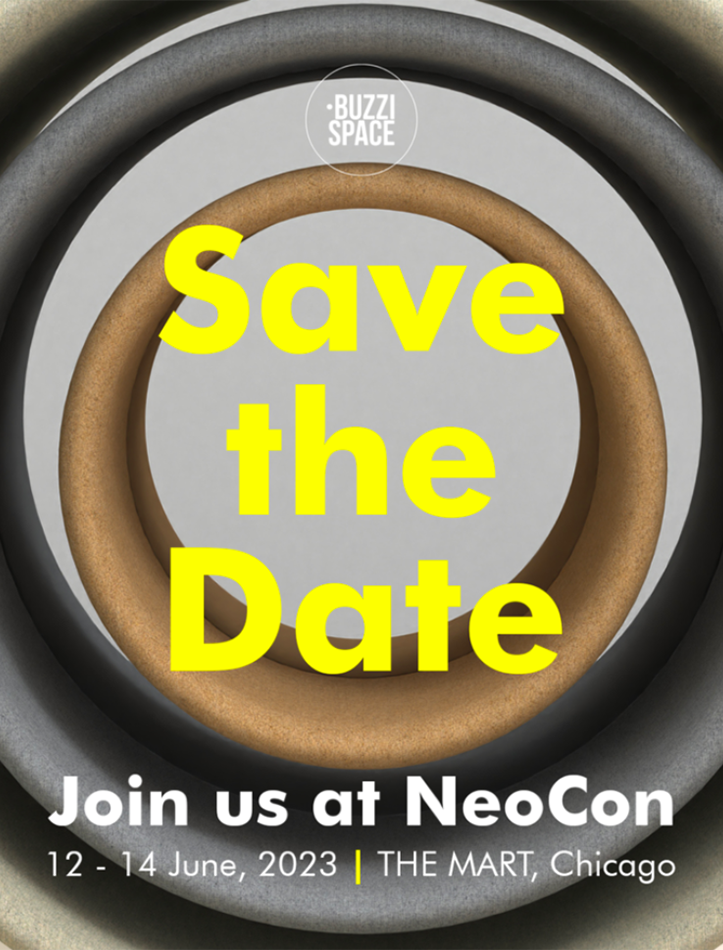 BuzziSpace Showroom
Sheridan Contract is excited to now represent BuzziSpace! Be sure to check out the BuzziSpace showroom a NeoCon too!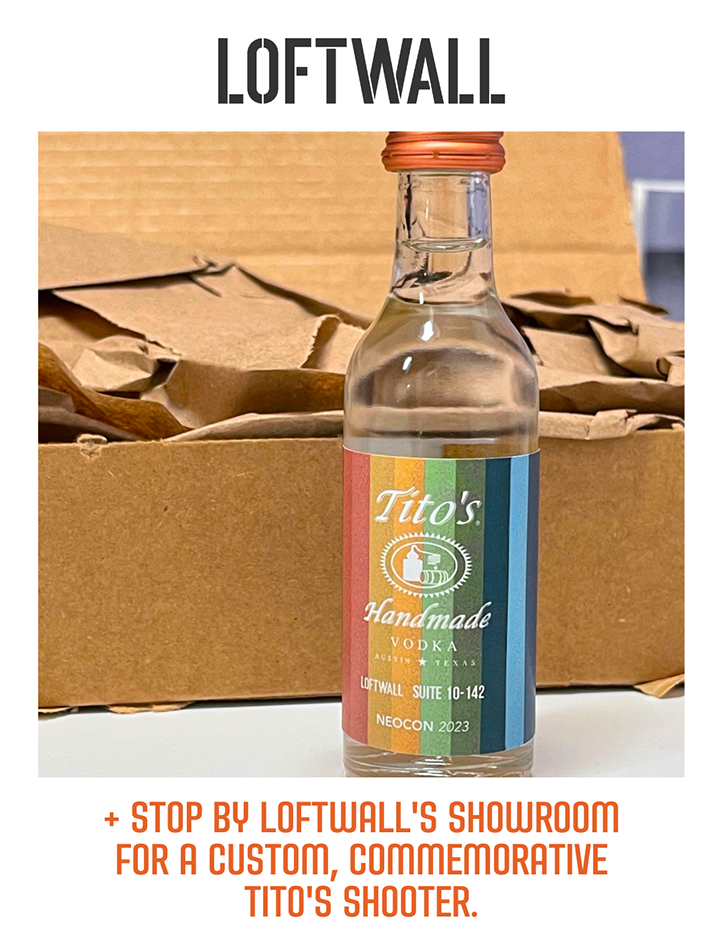 Loftwall Surprise
Stop by Loftwall's showroom for a custom, commermorative Tito's shooter!